Coffee has been around for over 3 centuries. Its exoticism, stimulating effect, and unique flavor took the Western world by storm. Pope Clement VIII declared that it could be a sin if only non-Christians were able to enjoy coffee.
To this day, coffee still holds the position as one of the most popular drinks worldwide. There are a variety of ways to enjoy your cup of coffee, from roasting techniques to brewing methods.
Dark roast gives you a smoky-sweet flavor with a lighter body and less acidic taste. But if you like hints of fruits, flowers, the less bitter aftertaste, and more caffeine (which means you'll become more alert), go for a light roast.
I personally prefer the bold flavor and significant fragrance of coffee, so dark roast is always my top choice. In this review, I've rounded up 15 must-try dark roast coffee brands below. Let's jump in right now!
Why Do We Roast Coffee?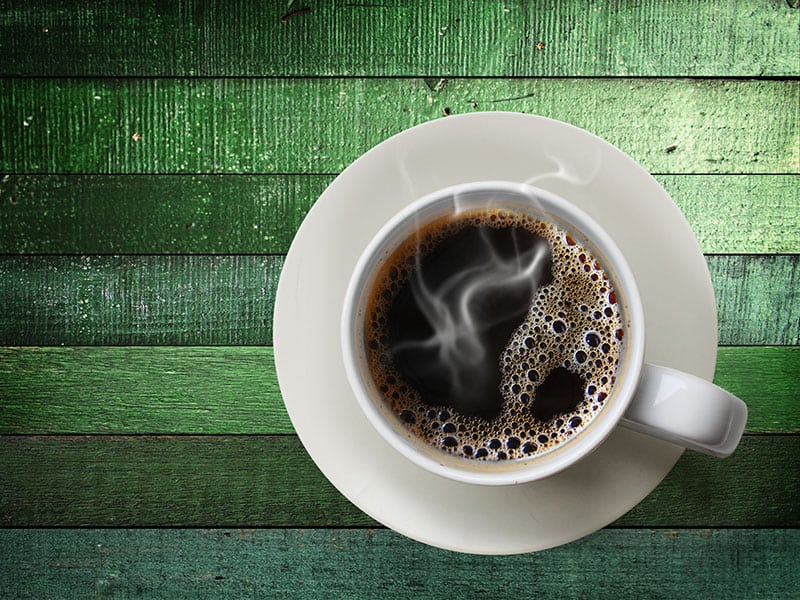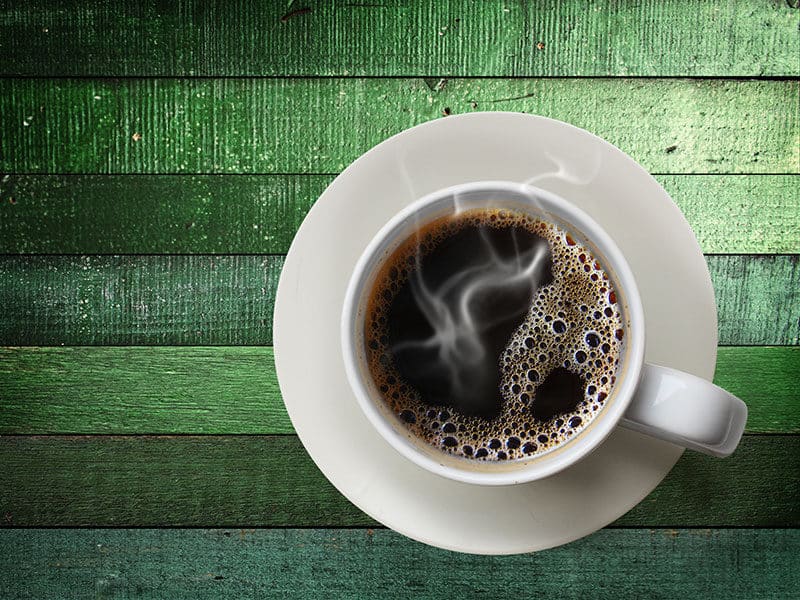 The green or unroasted coffee beans give almost no taste and fragrance. To bring out the beans' flavors, they have to go through the heating process called roasting.
There are 3 roasting levels: light, medium, and dark. Light roasted beans are tan, bright brown, and lack oil. The coffee has not been beyond the first crack. Light roast preserves the original taste of coffee beans, so it is mainly used for cuppings.
A medium roast will have a brown color, slight oil on the beans, and lie between the first and second crack. This level brings out a fuller body, more decadent aromas and reduces the acidity.
Dark roasted beans are almost black as chocolate, oily on the surface and at the end of their second crack (or even beyond). It showcases the boldest body and the most decadent taste.
Dark roast coffee is the richest in antioxidants and the least caffeinated, acidic than other roasts. That makes it more suitable for people with stomach issues or low caffeine tolerance.
After the second crack, sugars carbonize so the beans will begin to embrace the smoky fragrance in terms of flavor.
The more you roast your bean, the less acidity will be perceived, and the heavier the body of the coffee will get.
Benefits Of Drinking Coffee
Coffee has more than taste and stimulating effects. It is indeed good for your health. Coffee helps prevent mental diseases, enhance your beauty and keep your body in shape.
You Could Live Longer And Healthier
A single cup of coffee contains a wide variety of nutrients: vitamin B2, vitamin B5, manganese, potassium, magnesium, vitamin B3. Coffee is proven to hold more antioxidants than 2 superstars: green tea and cocoa (approximately 1,000 antioxidants).
Recent studies found that a proper amount of daily coffee intake reduces the risk of heart/kidney disease, stroke, and diabetes.
Besides, coffee is proven to have a protective effect on the liver because it keeps the liver enzyme level stays in a healthy range. It works the same for decaf and regular coffee.
Not just physical, coffee is beneficial for mental diseases such as dementia, Alzheimer's, and Parkinson's.
You Become More Energetic
As you may know, drinking coffee helps you lessen tiredness and increase your focus and energy. The stimulant in coffee – caffeine, is absorbed into the bloodstream, then goes to the brain and blocks the inhibitory neurotransmitter adenosine.
At the same time, neurotransmitters like norepinephrine and dopamine rise. This leads to the firing of neurons, which means you feel active and full of get-up-and-go.
You Burn Fat More Easily
Almost every fat-burning supplement in the market contains caffeine. Don't worry; it can do you no harm.
Caffeine is effective in fat burning involves its the ability to boost the metabolic rate by 10% in obese people and up to 29% in lean people, especially for non-regular coffee drinkers. Moreover, caffeine breaks the body fat, turns fatty acid into fuel.
Also, coffee can improve your physical performance by increasing adrenaline, which is called the fight-or-flight hormone.
Next time going to the gym, try taking a cup of coffee 30 minutes ahead and see the result.
Whole Bean, Ground, K-cup, Or Instant Coffee?
Store-bought coffee comes in 4 types: whole bean, ground, K-cup, and instant. In terms of flavor, whole bean and ground are best, but instant coffee is the easiest and no-brainer. K-cup is specially made for Keurig, which is a quick and fancy-looking way.
Whole Bean
When it comes to freshness, the whole bean holds up better than the ground. It's more fun to try different brewing methods, which means you need variable grind sizes for each one, so whole beans are the way to go.
Ground
On the contrary, if you are on the budget with daily coffee, you only use one or two ways of brewing like pour-over or French Press, it is more practical to go for ground coffee. Just make sure to buy small batches and store them correctly.
K-cup (Pods)
Although Keurig k-cup is super handy for busy coffee snobs, it will taste much mediocre when set side by side with traditionally brewed coffee. In short, k-cup is just like eating microwaved frozen pizza.
K-cup is widely criticized for being eco-unfriendly and lacks flavor due to the little quantity of real coffee content. The worst case is that brands use stale, low-quality beans and compensate with artificial flavoring.
The good news is that there are many improvements in the industry. Coffee makers are shifting to recyclable packaging and higher quality coffee beans.
Instant Coffee
Instant coffee is no doubt the most convenient form. You can have a caffeine kick in less than five minutes anytime, anywhere (with hot water). It is usually packed in a single-serve. Therefore, you can store it for a longer time with ease.
To make instant coffee, you can spray dry or freeze-dry liquid coffee. With freeze-drying, the coffee is boiled down to an extract. Then the extract is put in the freezer at -40 degrees F to turn it into coffee ice. Finally, the manufacturer has it sent to a drying vacuum, where the water content evaporates to get instant coffee granules.
Spray drying is much simpler. Just spray coffee concentrate to super hot and dry air about 480 degrees F so that the water vaporizes and leaves behind coffee crystals.
One of the coffee's natural enemies is the heat. It means the freeze-drying method preserves the flavor better. But that doesn't mean instant coffee can compare to regular coffee.
The problem with instant coffee is the taste and aroma. The coffee has been brewed in the factory, then brewed again at your home. In other words, instant coffee is double-brewed. An enormous amount of flavors, oil, chemical compounds are lost during those processes.
I guess it is the price for convenience, isn't it?
Which Are The Best Dark Roast Coffee Brands To Buy?
Choosing the best dark roast coffee brands is challenging because it takes so much experience and depends heavily on personal taste. I tried my best, and here is the list I made, with a brief description of each option.
When it comes to dark roast coffee, you probably think of Italy – the country of Espresso. In my humble opinion, Italian-made coffee has the most delicate taste with layers and layers of flavors, just like going on an adventure.
Lavazza, the four-generation professional coffee maker from Italy, has a wide range of products from whole beans to ground, decaf to extra-strong, and of course for Espresso. Another Italian leader in high-end coffee is illy Caffè, famous for their gourmet quality.
If Italy is well known for the classics, America thrives on roasting/brewing techniques and blending composition. Some outstanding brands are Starbucks, Peet's Coffee or Death Wish, etc.
Without further ado, let's dive into the final list of the best dark roast coffee brands!
Dark Roast Coffee Comparison Chart 2023
We have assembled a list of the 15 best dark roast coffee brands with comparison to see the differences in types, weight, form, and origin. If you spot something you want to grab, scroll down for more detailed reviews.
Now you've had an overall look at all the suggested dark roast coffee brands. Below are my detailed reviews on each brand.
Keep reading!
My Reviews For The Best Dark Roast Coffee Brands in 2023
Choosing which kind of coffee (or any food and drinks) is a personal choice. You've got to try yourself to know the taste, but detailed reviews always help. As you've already known the suggested list of the best dark roast coffee brands, let's learn about the pros & cons of each one.
1. Illy Intenso 100% Arabica Ground Dark Roast Coffee
(Best Overall)
As mentioned earlier, illy Caffè has a long history in the coffee industry. Illy made its way to the top by its exceptional and consistent gourmet quality throughout three generations.
Illy Intenso Ground Coffee contains nine varieties of 100% Arabica beans, which were sustainably grown and carefully selected from their long-trusted partners worldwide.
Their blend is unique, combined with expert roasting technique. Altogether they make an intense, full-bodied but still smooth and balanced coffee, with hints of fruits and deep cocoa. One magical thing about illy dark roast coffee: it is strong yet never bitter.
Key Features:
Composed of 9 Arabica coffee sources worldwide
Pressurized packaging technology keeps the flavor and aroma, as well as ensure optimal freshness of the product
Environmental-friendly from recyclable tin to sustainably-grown coffee
Pros
Finely ground with no apparent chunks
The flavor is strong but smooth and not bitter, so you don't even need to add any creamer or milk
The rich aroma fills the room every single time you brew
Suitable for almost every brewing methods but best with drip and French Press
Product Specifications:
| | |
| --- | --- |
| Brand | illy |
| Weight | 8.8 Ounces |
| Bean types | Arabica |
| Flavor | Deep cocoa and dried fruit |
| Recommended brew methods | Drip coffee makers and French Press |
If you want to know more information about this product and review from another coffee connoisseur, please watch this VIDEO
2. Kicking Horse Coffee Kick Ass Whole Bean Dark Roast Coffee
(Best Budget)
The Kicking Horse possesses a sweet, smokey, and rich taste. It features a mix of flavors, consisting of chocolate malt, molasses, licorice, all wrapped with an earthy finish.
The Kicking Horse Coffee Kick Ass is an ideal pick for those who love the smoky, roast-y hints of a little bitterness in their morning cup.
But don't worry, there is no burnt taste. The bitterness is quite pleasant and adds some depth to the coffee without overwhelming molasse notes' raw sweetness.
Key Features:
Certified Organic, Fairtrade, Kosher, Shade Grown
Freshly roasted in the Rocky Mountains, Canada
Smoky, vanilla, and chocolate aroma
The subtle bittersweet adds more depth to the flavor
Pros
Low acidity that won't upset your stomach
Distinctly smoky, but you never taste the burnt
Consistent quality throughout the years
Get along with all brewing methods, even the trendy one: cold brew
Cons
The bag is not resealable, so you must get a separate container
Product Specifications:
| | |
| --- | --- |
| Brand | Kicking Horse |
| Weight | 10 ounces |
| Bean types | Arabica |
| Flavor | Chocolate malt, molasses, licorice, and an earthy lingering finish |
| Recommended brew methods | French Press, drip machine, pour-over, and cold brew |
3. Laughing Man Colombia Huila Ground Dark Roast Coffee
(Best Ground)
The person behind this brand is not any stranger. It's Hugh Jackman, our Hollywood A-star actor as co-founder of Laughing Man. Hugh Jackman contributes all of his profits to the Laughing Man Foundation to provide scholarships, build farmer communities and support social entrepreneurs worldwide.
Laughing Man does not have a good cause only, but the brand also makes great coffee. Although the flavor is more on the bitter side, the coffee has its own depth (or because I love the unique bitterness of coffee myself).
All and all, Laughing Man is a masculine kind of coffee with bold and stout characteristics just like our wolverine.
Key Features:
Fairly traded and organically sourced coffee beans only
Kosher certified
Full-bodied, strong taste
Has a nice touch of roast-y, earthy flavor
Pros
Affordable price
No sour aftertaste
Delicately ground with no lumps
Buying Laughing Man coffee is helping the farming community and social entrepreneurs
Cons
More on the bitter side as compared to the majority of coffee brands
Product Specifications:
| | |
| --- | --- |
| Brand | Laughing Man |
| Weight | 12 ounces |
| Bean types | Arabica |
| Flavor | Deep-roasted flavor, black cherry sweetness, and a dark chocolate finish |
| Recommended brew methods | Not mentioned |
4. Koffee Kult Gourmet Fresh Roasted Dark Roast Coffee Beans
(Best Whole Bean)
Just like other artisan goods, there's something about family-owned businesses that have a soft spot in my heart. Coffee makers are the same. They hold a unique style and taste (or I might call secret recipes).
Koffee Kult is the largest family-owned and operated coffee roaster in South Florida. You can taste their passion from the very first sip. The depth of flavor and exceptional aroma sets it apart from most gourmet coffees out there.
I appreciate their effort in educating customers. They open the factory for visitors to witness the coffee-making process and give instructions about brewing techniques.
Key Features:
Organically grown coffee beans from Brazil, Colombia, and Sumatra
Hand roasted by the in-house artisan coffee roasters in Hollywood
Strong and heavy-bodied flavor
Pros
It has a delicious buttery taste but not fatty at all
Suited for espresso, cappuccino, latte, macchiato
The aftertaste lingers for a long time
Relatively mild taste, recommended for your first time trying dark roast coffee
Cons
Slightly lighter roasted than other dark roast coffee competitors
Product Specifications:
| | |
| --- | --- |
| Brand | Koffee Kult |
| Weight | 2 pounds |
| Bean types | Arabica |
| Flavor | Cocoa, Cinnamon, smooth, Heavy Body, Bright |
| Recommended brew methods | Pour-over, Espresso Machine |
Every coffee addict has their own criteria to evaluate coffee. There's no harm to watch more review so that you get enough information for the next purchase. Watch VIDEO:
5. Starbucks Decaf Caffè Verona Ground Dark Roast Coffee
(Best Decaf Coffee)
We all know about Starbucks and what they do. As I read the book Onward by Howard Schultz, founder & CEO of Starbucks, I admire how they do business, especially in treating their employees.
This is a dark roast coffee review anyway so that I won't dive into Starbucks' story, but I highly recommend that book if you are a coffee snob. In terms of quality control, they are one of the most consistent. No matter where and when my coffee bags have always performed the same.
Decaf coffee, in general, comes with deteriorated taste because roughly 1000 chemicals are contributing to the aroma and flavor of the coffee beans, and you must eliminate caffeine only.
Starbucks uses a decaffeinating agent called methylene chloride that is safe for health and their technology to preserve the coffee's original characteristics. The result is a cup of decaf Verona coffee that you can hardly tell it's decaffeinated by blind tasting.
Key Features:
Offer coffee beans with ethical sourcing and responsible trade
Decaffeination method using methylene chloride which is harmless for health and great at keeping the flavor
Robust, bold, and full-bodied
Pros
Consistent quality over time
Variety of ways to brew this coffee
Packed in a small size to maintain the freshness
Reasonable price
Product Specifications:
| | |
| --- | --- |
| Brand | Starbucks |
| Weight | 12 ounces |
| Bean types | Arabica |
| Flavor | Caramelized sugar and dark cocoa |
| Recommended brew methods | Drip Coffee Machine, French Press, Pour Over, or Moka Pot |
6. Victor Allen Italian Roast Single-Serve Dark Roast Coffee Pods
(Best Coffee Pods)
Although I prefer brewing my own coffee cup, we only have a Keurig brewer at the office, so I have to compromise with k-cups. Unfortunately, most of them are too watery, the taste is bland, not to mention the lack of coffee aroma.
Victor Allen has sourced and roasted their own high-quality coffee in Southern Italian style since 1979. They know how to make the right k-cup with correct consistency and spot-on flavor. I can barely tell the difference between a cup of Victor Allen coffee pod or other brewing methods.
Other than Italian Roast, Victor Allen offers French Roast coffee pods for customers looking for a lighter roasting level but still long for bold and full-bodied dark roasts flavors. You can find it here: Victor Allen Coffee French Roast Single Serve Dark Roast Coffee Pods.
Key Features:
Non-GMO, 100% Arabica beans sourced from more than 25 countries
The product is certified Kosher by the Orthodox Union
Made for Keurig 2.0 Brewers
Pros
Spot-on Italian Roast flavor
Balanced taste, bold yet overpowering
The texture is not watery like other K-cups on the market
Fairly low-cost
Cons
Some pods had a loose seal
Product Specifications:
| | |
| --- | --- |
| Brand | Victor Allen |
| Weight | 2.95 pounds |
| Bean types | Arabica |
| Flavor | Italian roast |
| Recommended brew methods | Keurig brewer |
7. Death Wish Coffee Co. Whole Bean Dark Roast Coffee
(Best Extra Strong Coffee)
Each brand has its own selling points. Some are known for roasting techniques or unique blending recipes. Some like Death Wish, they choose a distinct point: the amount of caffeine.
With an 8-12 oz cup of beverage, Death Wish will give you 728 mg of caffeine, compared to 100 mg from ordinary coffee. Just one sip and you stay awake for a whole day.
It's not only strong in terms of stimulating effect, but also flavor and smell. They guarantee every customer can get the freshest coffee by roasting little batches each time (less than 65 lbs per batch).
Key Features:
The most vital caffeine boost you can find
Fair Trade and USDA certified organic
Intense flavor for hardcore coffee addicts
Pros
The aftertaste comes nicely without acidity or bitterness
Excellent customer service
One of the freshest dark roast coffee on the market
The fantastic smell is as strong as the taste
Cons
Be careful with the amount of coffee intake, or you'll get a sleepless night
More on the pricey side
Product Specifications:
| | |
| --- | --- |
| Brand | Death Wish Coffee Co. |
| Weight | 1.04 pounds |
| Bean types | Arabica & Robusta |
| Flavor | Cherry and chocolate flavor |
| Recommended brew methods | Not mentioned |
8. Peet's Coffee Single Origin Colombia Ground Dark Roast Coffee
(Best Single Origin Coffee)
Peet's Coffee has a long time hype when it comes to American coffee. Even Starbucks admires and wants to model their products after Peet's. I can ensure it 100% lived up to that hype.
The name Colombia is meant for good coffee itself, and this is also the country that produces the most washed arabica beans in the world.
Peet's pride themselves on their fresh coffee beans. You can taste it from the very first sip. If you're a fan of Arabica beans, find no more and try Peet's. It goes along with most brewing mediums, but in my opinion, it's best with Espresso and French Press.
Key Features:
It contains the rarest coffees
Certified Kosher
Hand roasted coffee in small batches to perceive the freshness
Pros
Complex flavor with a lot of depth
Slight hints of bittersweet chocolate but not bitter and sour at all
Stable roasting quality
Go with all the popular brewing methods
Cons
More expensive than the majority of the market
Product Specifications:
| | |
| --- | --- |
| Brand | Peet's Coffee |
| Weight | 10.5 ounces |
| Bean types | Arabica |
| Flavor | Bright, sweet, with notes of stone fruit |
| Recommended brew methods | Espresso Machine, Drip Coffee Machine, French Press, Pour Over, or Cold Brew |
To find out more about the flavor profile of this coffee, please watch this VIDEO:
9. Moccona Classic Freeze Dried Instant Dark Roast Coffee
(Best Instant Coffee)
To be honest, I like instant coffee even less than K-cups, but I must say it is super convenient when traveling. The biggest problem of instant "coffee" is the flavor, not any close to real coffee.
I've tried several types of them, mostly at hotels just to get a bit of caffeine for the day, until I met Moccona on my trip to Australia. I changed my mind. Now I believe that people can make a kind of coffee that needs no brewing, not just an instant beverage with coffee flavor.
Moccona Classic Freeze Dried Instant Dark Roast Coffee is bold, caffeine-packed and a little bitter. It doesn't give much aroma like fresh roasted coffee but it's got a decent flavor and I can't ask for more from an instant cafe.
Key Features:
Freeze-dried coffee you can make anywhere with hot water only
Bold, full-bodied flavor
Made from 100% coffee beans with UTZ Certified
Pros
Beautiful packaging is excellent for gifting
Rich and fresh taste
Intense and authentic aroma
It gives you a good boost of caffeine
Cons
The price is relatively high due to importing costs
Glass jar makes it easy to be broken during shipping
Product Specifications:
| | |
| --- | --- |
| Brand | Moccona |
| Weight | 100g |
| Bean types | Arabica & Robusta |
| Flavor | Bold, full-bodied flavor |
| Recommended brew methods | No need to brew |
10. Mayorga Specialty-Grade Whole Bean Dark Roast Coffee
(Best Organic Coffee)
Are you a fan of Cuban coffee? Mayorga is ideal. Are you looking for a carbon-neutral coffee business? Go for Mayorga.
Their coffee is sourced with the responsibility to create a sustainable business model that puts farmers first. The company even took one step further. The whole production is now 100% powered by wind energy.
The coffee smells so sexy right out of the package and keeps its charm every time I brew. When it comes to flavor, acidic to a slight extent and not as potent as other dark roast coffee brands out there. All and all, it is still a worth-trying coffee.
Key Features:
100% coffee beans are non-GMO, high-quality, shade-grown
Kosher certified, specialty grade
Signature Latin style slow-roasting process
Pros
Come with a fair price
Coffee is roasted manually and batch by batch to keep the freshness
Mild enough if you're no a fan of super bitter and dark coffee
Get along well with all the brewing methods
Product Specifications:
| | |
| --- | --- |
| Brand | Mayorga |
| Weight | 2 pounds |
| Bean types | Arabica |
| Flavor | Hints of vanilla, sweet, syrupy smokiness, and a smooth, bold finish |
| Recommended brew methods | Espresso Machine, Drip Coffee Machine, Pour Over |
11. Real Good Coffee Co Extra Dark Whole Bean Coffee
(Best for Pour-over)
All coffee beans are procured from Central and South America, then roasted fresh and packed in Seattle. Other than fresh beans, Real Good Coffee Co. also guarantees your bag of coffee is 100% recyclable.
Their French Roast is extra-bold, a real kick start for the day. If you just started your coffee adventure, ease your way because it might be a bit shockingly strong.
Besides, the spice notes are interesting, but it can feel weird and overwhelming for some people. But for a coffee snob like me, I adore the intense flavor and exotic spice note of this product.
Key Features:
French Roast with extra bold and robust flavor
100% Arabica beans with no additives, preservatives, or artificial ingredients
Kosher certified
Interesting notes of spices
Pros
Environment-friendly recyclable packaging
Fairly priced coffee
Dedicated customer service: they took time to answer all your questions in detail
It works well with all brewers but best for pour-over to get the full flavor of the beans
Cons
A little more on the acidic side
Product Specifications:
| | |
| --- | --- |
| Brand | Real Good Coffee Company |
| Weight | 2 pounds |
| Bean types | Arabica & Robusta |
| Flavor | Raspberry and dark chocolate undertones and an exotic hint of the Mediterranean spice anise |
| Recommended brew methods | Drip machines, Espresso Machine, French Press, Aeropress, Pour Over, and Moka Pot |
12. Fresh Roasted Coffee LLC Ethiopian Yirgacheffe Kochere Dark Roast Coffee
(Best for French Press)
Ethiopian coffee is famous for the fruity flavors with relatively high acidity. Yirgacheffe, located in southern Ethiopia, is known for producing medium-bodied coffee with bright, floral notes.
Fresh Roasted Coffee Dark Ethiopian Yirgacheffe Kochere brings out a balanced profile, with noticeable lemon acidity and honey sweetness. All these characteristics are most emphasized with French Press.
I don't usually fancy higher acid coffee, but occasional change feels right, especially when you want to start a new day with a light and cheerful note.
Key Features:
100% Arabica beans without any additives, artificial flavors, or preservatives
Washed processed and sun-dried beans
Smokeless coffee roasting which is friendly for the environment
Sealable packaging with a one-way valve to squeeze out unwanted air
Pros
Good value for money
Perfect for coffee snobs who want to discover the unique flavor of a coffee's origin and nothing added
One of a few French roast coffee that doesn't taste burnt
The lemony floral notes are clear and cheerful to start a new day
Product Specifications:
| | |
| --- | --- |
| Brand | Fresh Roasted Coffee LLC. |
| Weight | 2 pounds |
| Bean types | Arabica |
| Flavor | Bright hints of lemon and candied-honey sweetness |
| Recommended brew methods | Espresso Machine, Drip Coffee Machine, French Press, Pour Over |
13. Stone Street Cold Brew Reserve Coarsely Ground Dark Roast Coffee
(Best for Cold Brew)
Stone Street Dark Roast Ground comes with a well-balanced, mellow, and robust taste. The grind is coarse to get the best flavor from a long extraction like cold brew. It has a subtle mellowness thanks to the Colombian Supremo beans.
Supremo is the largest bean type of Colombian bean and somewhat identical to Colombian Excelso. Colombian beans are renowned for their caramel sweet, nutty flavor with a medium body and bright acidity like fruits.
The acidity in Stone Street coffee is moderate, not harsh, but quite pleasant. With cold brew, you can decrease the sourness with ease and keep the bright note of fruits.
Key Features:
Specifically made for cold brew
Coarsely ground coffee
100% fairtrade Colombian Supremo beans
A delicate hint of fruits
Pros
3-Layer of kraft paper and foil ensures the freshness for the longer time
Rich and roast-y flavor with a dark chocolate note
Balanced taste with a slight sweetness
It goes well with ice and milk
Cons
Quality control should be stricter
Product Specifications:
| | |
| --- | --- |
| Brand | Stone Street Coffee Company |
| Weight | 5 pounds |
| Bean types | Colombian Supremo |
| Flavor | Low acidity, slightly sweet, very smooth, well balanced, & strong/bold |
| Recommended brew methods | French Press or Cold Brew |
14. Lavazza Crema e Gusto Espresso Ground Dark Roast Coffee
(Best for Espresso)
Crema e Gusto Espresso is one of Lavazza's darkest and boldest roasts. That's why it is a true gem for classic espresso fans. The blend includes Robusta beans for rich, rounded crema and Arabica beans for the fascinating taste.
With a sip of Crema e Gusto, your taste buds will welcome a fairly sweet, earthy arrival and finish with a chocolaty note.
Key Features:
Best for EspressoEspresso but also appropriate for any coffee maker
100% non-GMO Brazilian Arabica beans, African and Indonesian Robusta beans
Vacuum packaged
Contains 4 packs
Pros
Creamy and delicious espresso roast
No bitterness or sourness
Great for EspressoEspresso or other espresso-based beverages
Consistent quality
Product Specifications:
| | |
| --- | --- |
| Brand | Lavazza |
| Weight | 9.14 ounces (4 x 8.8 ounces) |
| Bean types | Arabica & Robusta |
| Flavor | Spices |
| Recommended brew methods | Espresso Machine, Drip Coffee Machine, French Press, Pour Over, or Cold Brew |
15. Puroast Low Acid Organic Ground Dark Roast Coffee
(Best for Sensitive Stomach)
Darker roasts are kinder on the stomach due to N-methyl pyridinium (NMP) created from a longer roasting process. NMP is proven to calm your tummy by reducing the amount of acid coffee produced.
In addition to that, you can find coffee beans that are treated with a special roasting process to lessen the acid level.
Puroast has less than half of the acidity thanks to the slow roasting over the wood of fire. This process gives the beans a smoothness, lowers the acidity without stripping off too much flavor.
Although the taste is expectedly more mediocre, it is not too flat to handle. Lacking some of the flavors is unavoidable for decaf or low-acid coffee. It is indeed suitable for people with stomach issues, GERD, and gastritis problems at the end of the day.
Key Features:
70% less acid
7 times more antioxidants than green tea
Kosher certified
Pros
Slow-roasting method results in less oily beans making it an excellent option for cold brewing
Decent flavor for a low-acid coffee
Competitive price
Suitable for people with GERD, gastritis problems, and other stomach issues
Cons
A little weak in terms of flavor
Product Specifications:
| | |
| --- | --- |
| Brand | Puroast |
| Weight | 12 ounces |
| Bean types | Not mentioned |
| Flavor | Heavy body, earthy with a black licorice finish |
| Recommended brew methods | French Press, Pour Over, or Cold Brew |
What To Consider When Buying Dark Roast Coffee Brands?
Now you've got a comprehensive view of what dark roast coffee brands to choose, here are my top criteria to consider before buying.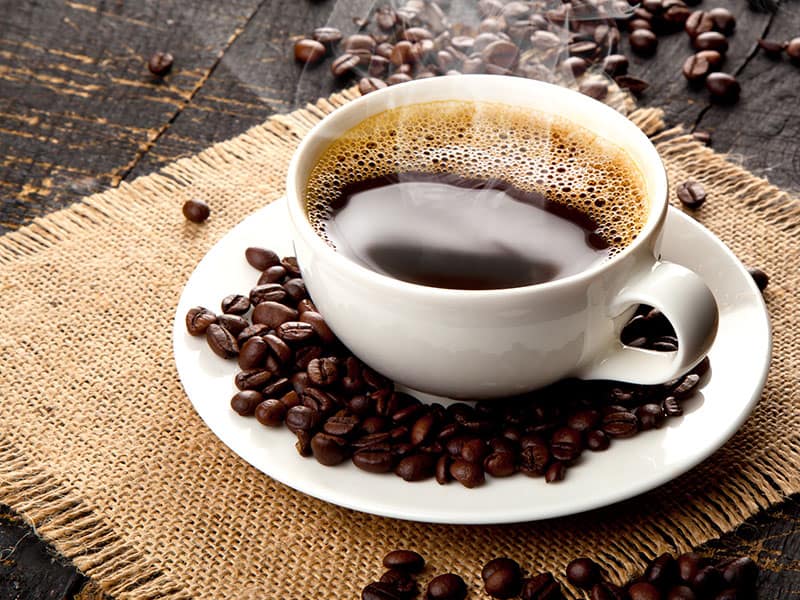 The Type And Origin Of The Beans
In short, there are 2 main types of coffee beans; Arabica, Robusta. Other less popular are Liberica and Excelsa. While Arabica is known for its sweeter and more delicate taste, Robusta has a more robust and bolder taste with hints of earthy nuts.
Arabica is a higher-grade bean, so it will cost you extra for a cup of pleasant flavor and delightful aroma, but Robusta will offer you a stronger caffeine kick to start a day.
Processing Technique
Processing methods have an immense contribution to the flavor profile. In terms of processing, we have honey, wash, and naturally dry methods.
Honey processed beans tend to have a sweet flavor. Washed coffee beans are known for their fruity flavors and strong aromas. Finally, dried beans naturally provide a heavier body and a sweeter taste than washed ones.
The Freshness Of The Beans
I have bad news for you: dark roast coffee tends to go stale in days, not weeks. When the beans are roasted beyond the second crack, the structure inside gets fragile. This shortens the freshness significantly.
Although you can seal the coffee with an airtight glass jar or sealable bag, it begins to taste flat from day 4 forward. With that said, please do not ever buy a dark roasted coffee without the roast date printed on the bag.
Flavor Notes Of The Coffee
Each type of coffee comes with a distinctive flavor profile, as I mentioned earlier. Through processing, roasting, blending, the original flavor will be enhanced or moderated, then added other elements like chocolate note, fruit note, smokiness, etc., depending on each brand's recipe.
The flavor profile is a crucial feature of any coffee. In most cases, it will be shown in the product detail and packaging. Read carefully and experiment to find your best match.
How To Store Your Dark Roast Coffee?
As I mentioned earlier, ground coffee will go stale faster than whole beans so that at-home grinding can extend coffee freshness. If it is not practical for you to buy a grinder, you can purchase coffee in smaller batches and more frequently.
Moisture is an enemy so keep your coffee out of the fridge. In case you buy too much, put it in an airtight bag in the freezer is not the worst choice but just remember, don't take the coffee in and out repeatedly.
Instead of the refrigerator, store your coffee in a cool dark place like the cabinet. Most brands offer the sealable bag, but it is best to use a glass jar or a vacuum-sealed solution and put it where no light and heat gets in.
How To Brew Your Dark Roast Coffee?
In general, brewing uses water and temperature to pull the dissolvable solids that make all the flavor you can taste out of the coffee beans. The more time the beans stay in the roaster, the less dense they become, which means a darker roast needs a slightly lower temperature.
The standard advice is to brew just off the boil, 195-205 F (or 90.5-96.1 C). If you brew dark roast coffee with boiling water, it would taste bitter and ashy.
Brew time should lie between 30-60 seconds. Shorter brew time can help reduce the bitterness that is usually found in dark roasts.
However, with the lower temperature and shorter brew time, the coffee might be weak for your personal taste. It can be solved easily by adding more coffee used in the brew. Experiment with a 17-1, 16-1, or 15-1 (water-coffee) ratio to find your sweet spot.
FAQs
Here are some most asked questions on dark roast coffee that I answered. I believe they are helpful for you.
My Top Pick
As I stated earlier, choosing coffee is the most personal choice, so it is impossible to say what dark roast coffee brand is the best.
My preference is illy Intenso 100% Arabica Ground Dark Roast Coffee, the one to tick all the boxes: flavor, aroma, convenience, and sustainability.
Have you decided on your next coffee? Tell me in the comment below.